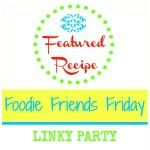 I was searching for a recipe that had sweet potatoes in it that went with pork tenderloin because I was going to be busy that day and my husband was working so I wanted something that would be ready for MM and I when we were ready for dinner. This was THE PERFECT FIND!! Now notice how Maddie checked it out the night I made this dish. Scroll below to see how I got her to eat it the next night! I'm very proud of this fabulous idea of mine! This recipe is adapted from Recipe Secrets.
Caribbean-inspired spices give this dish a new twist. Throw everything into the slow cooker the night before and refrigerate. Start cooking first thing in the morning on high heat, then switch to low before leaving the house.
Ingredients:
¼ cup (50 mL) light brown sugar
½ tsp (2 mL) crumbled dried thyme
½ tsp (2 mL) salt
¼ tsp (1 mL) black pepper
¼ tsp (1 mL) cinnamon
¼ tsp (1 mL) ground nutmeg
¼ tsp (1 mL) ground ginger
¼ tsp (1 mL) cayenne pepper (optional)
2 lb (1 kg) sweet potatoes (3 medium), peeled and sliced ½ in (1 cm) thick
1 medium onion, chopped
1½ lb (750 g) pork tenderloins (2 small or 1 large)
2 medium apples, peeled and coarsely chopped (one for snacking on!!)
¼ cup (50 mL) dried cranberries
1/4 cup (30 mL) water
What to do:
In a small bowl, stir together the brown sugar, thyme, salt, black pepper, cinnamon, nutmeg, ginger and cayenne. This recipe works well for me because I'm Type A and like to mix my spices ahead of time so I can just sprinkle or roll the meat right in it!
Arrange the sweet potato slices in the bottom of the slow cooker. Add the chopped onion and sprinkle everything with about half of the sugar and spice mixture.
Coat the pork tenderloins with the remaining spice mixture and place them in the slow cooker on top of the vegetables. Depending on the shape of your cooker, you'll probably have to curl the tenderloins around a bit to make them fit — that's fine. Top the tenderloins with the chopped apples and the cranberries, then add the water and cover the cooker.
Cook on low for 5-7 hours, depending on your crock pot. Mine cooks really fast so it was ready in 5 hours.
To serve, remove the tenderloins to a cutting board and carve crosswise into thick slices. Spoon the sweet potato-onion-apple mixture into a serving bowl and arrange the pork slices around the edge. If there's any liquid left in the slow cooker, serve separately on the side.
Your left with this scrumptious fall dish! It had awesome taste!! The Craisins and apples made the dish!
Makes 4 servings. (I used one large tenderloin and it fed 2 people and one for leftovers!) Ok so now do you want to know what I did with some of the leftover sweet potato/apple mixture?? You really want to know? I pureed it!!!! Yes I did, right in my little blender, I added it to two different pasta's this week seeing as Pasta is STILL Madison's favorite, it was a great way to make it a little sweet but get some good nutrients in her!!